Trex Seclusions Horizontal Fence
The classical look of the Seclusions top and bottom rail combined with horizontal boards.
TREX SECLUSIONS HORIZONTAL COMPOSITE FENCING
Combine the beautify of the Seclusions cap-and-trim look with a trendy horizontal fence design.
Woodland Brown
Dark rich brown color for an elegant look
Winchester Grey
A sophisticated modern light grey color, starts out dark and weathers to its natural color
Saddle
A contemporary light brown natural color
Trex Seclusions Horizontal at a glance
Our product's information
Available in 3 colors: Woodland Brown, Saddle, and Winchester Grey
Certified by the ICC-ES for its Green Content
Withstand 130 MPH Sustained Winds and 147 MPH Gusts
Over-pigmented to fade to intended color
25 Year Warranty
Warp Resistant
Rot Resistant
Termite Resistant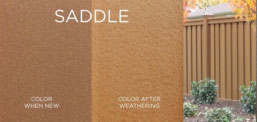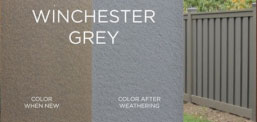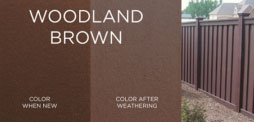 Flat Top
Pyramid Top
exploded view
Trex Composite Fencing is a "green" product
Trex is the first composite company on the market that carries the International Code Council Evaluation Service (ICC-ES) SAVE verification for recycled content. Its unique blend of wood particles and recycled plastic gives it the strength that you love while keeping the environment safe. Trex is made up of 95% recycled material, more than any other product on the market. Even in the production process Trex doesn't hurt the environment. You can feel comfortable with your beautiful Trex Fence knowing that you aren't hurting the environment.
Let's get started
We know getting started can be a daunting process. We are here to help.
Connect with us to get information and estimates.